Public Procurement of Cloud Infrastructure Services
The guide is designed to help public sector purchasers in Europe to shape more effective cloud procurement vehicles, facilitate the digital transformation of governments and encourage the public sector to adopt a forward-looking cloud-first public procurement policy. The 2022 version of the CISPE Handbook is available in Danish, Dutch, English, Finnish, French, German, Hebrew, Italian, Japanese, Norwegian, Portuguese, Spanish and Swedish.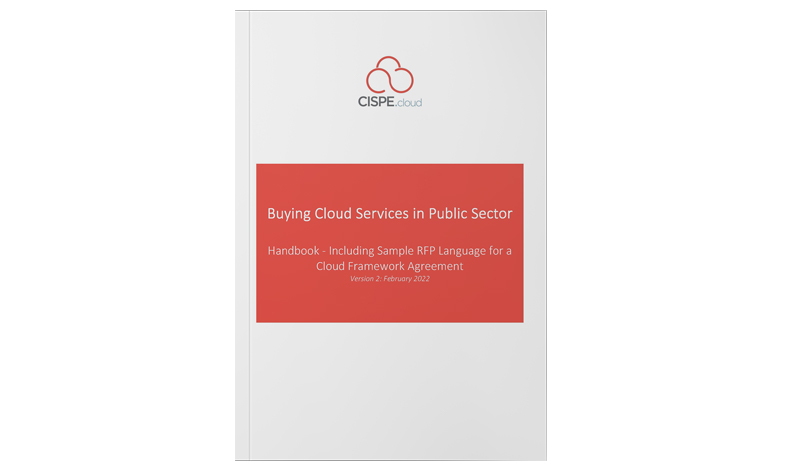 Widely referenced across Europe and beyond, the CISPE Handbook 'Buying Cloud Services in Public Sector' was formally presented to the European Commission in February 2022. This second edition of the Handbook was supported by collaboration from Cloud Industry Forum, Danish Cloud Community, DHPA, eco/EuroCloud Germany, EuroCloud France, and ISPConnect and updates the popular and influential 2019 version already used by many organisations in Europe and beyond. 
The new edition includes new
sections on Codes of Conduct for Data Protection, fair software licensing principles, sustainability,
and enhanced cyber security.

In May 2022 the Handbook was formally presented to Member states by the Commission as a tool to aid in the effective procurement of cloud services.

The 2022 edition of the Handbook is available in eight languages including French, German, Italian and Spanish. CISPE continues to translate the Handbook and will make it available in more languages over the coming months.