PORTABILITY OF CLOUD SERVICES
CISPE Launches Data Portability Initiative to deliver over 300 Portable Cloud Services this Year
On 22 March 2023, CISPE announced a new initiative to help cloud infrastructure service providers declare and promote services that meet new data portability rules expected in the Data Act.
The initiative will develop specifications that facilitate the identification and declaration of services that comply with the Data Act's portability requirements. The ambition of this initiative is to drive the declaration of several hundred services conforming with the expected Data Act's portability requirements by year-end. As such, it will allow both customers and vendors to benefit from the Data Act's objectives more effectively and faster.
If you represent an organisation wishing to contribute to the goals of this initiative, please reach out to us.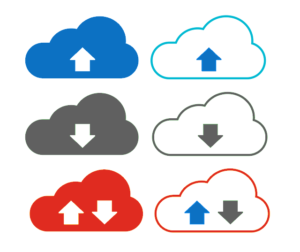 Phase I (Q2-Q4 2023):
Development of the technical specifications as a cooperation between cloud providers and cloud customers, in line with the expected requirements in the Data Act;
Declaration of 300+ compliant services based on the technical specifications.
Phase II (Q1-Q2 2023):
Public Consultation and pre-standardization efforts with all stakeholders;