22 March 2023
A vibrant cloud ecosystem is indispensable for a high-growth,
sustainable digital economy in Europe.
At its first flagship Cloud Summit, Cloud Infrastructure Services Providers in Europe (CISPE) will tackle the critical policy questions facing the sector, and the steps needed to unleash Europe's potential for cloud innovation.
Join leaders in cloud infrastructure, software, and senior European policymakers to discuss solutions that can make Europe a world-leader in cloud, enabling digital services and economic opportunities for European businesses and consumers alike. A series of keynotes, panels, presentations and debates throughout the day will cover important topics including data portability, fair software licensing, climate neutral data centres and gender equality in the industry.
Venue: De Warande, Rue Zinner 1, 1000 Bruxelles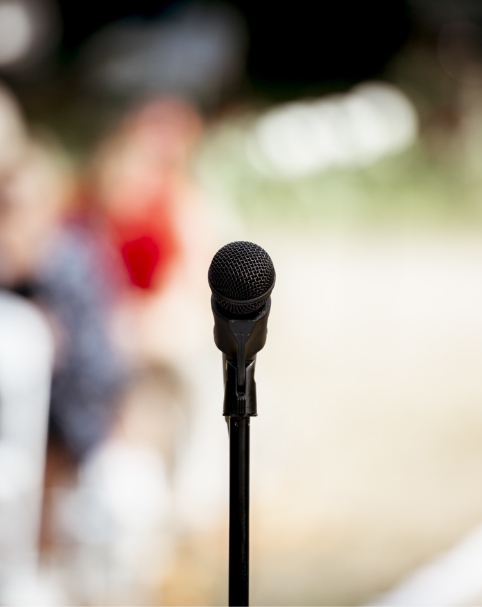 09:00 – 09:30 | Registration and Coffee
09:30 – 10:00 | Opening Keynotes and Welcome Remarks
09:30 – 09:40 | Video Address |

Carme Artigas

, Spanish Secretary of State for Digitization and Artificial Intelligence

09:40 – 09:50 | Opening keynote speech | Pearse O'Donohue

,

Director

, 

Future Networks,

DG CONNECT, European Commission

09:50 – 10:00 | Welcome remarks from CISPE | Cindy Chabal, Corporate Communications Manager, Outscale
10:00 – 11:00 | Can Europe Compete in the Cloud?
Research Presentation: Professor Frederic Jenny, ESSEC Paris Business School
Professor Frederic Jenny will share the preliminary findings of a new economic impact study which looks at the foreclosure effects and economic harm caused by a range of anti-competitive practices used by certain integrated gatekeeper cloud providers, confirming the importance of the Principles of Fair Software Licensing launched with Cigref in April 2021.
Is software licensing harming competition in the cloud?
National competition authorities across Europe, including in the Netherlands, France and the UK are conducting market studies for the cloud sector. In addition to Prof. Frederic Jenny, two speakers will share their organisations' original research.
Raquel G. Aparicio,

Spokesperson of the Nubes Initiative
La Nube is an organisation supported by Asociación Española de Startups that campaigns to promote a fair and supportive environment for the adoption of cloud technologies in Spain. It has recently conducted research about the opportunities and risks facing the cloud sector.
Lorenzo Principali, Director Digital Department, I-COM
I-COM is the Italian Institute for Competitiveness. It has conducted research about the impact of unfair software licensing on digitalisation among Italian companies, finding that  nearly one in four Italian companies have faced unclear software license terms, lock-in effects, unexpected increases in licensing costs, or other unfair practices as they move to the cloud.
Speakers from these organisations will present their research findings, then join Professor Jenny for a discussion about the implications of this body of research.
Moderator: Ben Maynard, Director Communications, CISPE
11:00 – 12:30 | The Journey to the Cloud and What Success Looks Like for the Europe Data Economy?
New rules on portability, privacy, electronic identities, and data spaces provide important building blocks for the success of the European cloud and data economy. What are the practical steps underway to combine these into a uniquely European cloud? How is Gaia-X driving this? Is there a sweet spot between the loneliness of digital sovereignty, on the one hand, and the fears of oligopolies, on the other hand, where European cloud providers can compete and develop offerings that complement those of global providers?
Speakers:
Pierre Chastanet, Head of Unit Cloud & Software, DG CNECT
Francesco Bonfiglio, CEO, GAIA-X
Ralf Resch, President, Euritas
Danielle Jacobs, CEO, Beltug, Belgian Association of CIOs and Digital Technology Leaders
Ayse Yavuz, Partner, Ernst & Young CertifyPoint
Moderator: Francisco Mingorance, Secretary General, CISPE
12:30 – 13:30 | Lunch Break
13:30 – 14:40 | Energy Efficiency and Sustainability of our Digital Infrastructures
Organised by the 
Climate Neutral Data Centre Pact
of which CISPE and EUDCA are co-founders.
13:30 – 13:40 | Opening Keynote Speech | Ditte Juul Jørgensen, Director General, DG ENER, European Commission
13:40 – 14:40
| Panel discussion
Ahead of new EU energy efficiency rules, and before energy became a weapon in the war against Ukraine, leading cloud providers and the majority of data centre operators in Europe pledged to make their infrastructure climate neutral by 2030. To achieve this goal these enterprises have committed, as part of the Climate Neutral Data Centre Pact ("Pact"), to a range of sustainability goals covering energy efficiency, use of green power, water use, recycling and reuse of waste heat.
This panel will discuss concrete steps already taken as well as commitments and challenges to come.
Speakers:
Robert Nuij, Deputy Head of Unit Energy Efficiency, European Commission
Anna Klaft, Chairwoman of the German Datacenter Association
Michael Winterson, Managing Director, Equinix, and EUDCA Chairman
Conor Molloy, Senior Product Manager, Bureau Veritas
Fabrizio Garrone, Solution Director, Aruba Enterprise
Moderator: 
Dave Keating
, Journalist
14:40 – 15:00 | Coffee break
15:00 – 16:00 | CISPE's Women in Cloud and Digital Skills Initiative
As is the case with STEM generally, women are underrepresented in cloud computing, making up as little as 14% of the workforce. At the same time, the cloud is increasingly central to how every organisation does business, and many of the tech jobs that are created in the coming years will be in the cloud space. There are many issues to address, ranging from insufficient pipelines, both at school and within companies, to lack of role models and inadequate retention and advancement strategies for female cloud workers. Participants in this session will learn how the public and private sectors are working to address these challenges.
Speakers:
Alexandra Paul, DG CNECT, Unit Cloud and Software, Lead Economist
Jacqueline van de Werken, General Counsel, Leaseweb and CISPE Vice-President
Ibrahim Ouassari, Founder and CEO, MolenGeek
Moderator:
Jennifer Brant
, Director Diversity, CISPE
16:00 – | Closing remarks and networking reception