On 23 March 2023, Cloud Infrastructure Services Providers in Europe (CISPE) held its first flagship Cloud Summit to discuss critical policy questions facing the sector, and the steps needed to unleash Europe's potential for cloud innovation.
More than 100 participants, including leaders in cloud infrastructure, software, and senior European policymakers, have joined for the Summit, demonstrating the vibrancy of the European cloud ecosystem.
A series of keynotes, panels, presentations and debates throughout the day covered important topics including data portability, fair software licensing, climate neutral data centres and gender equality in the industry. 
You can find a short recap of the event to the right, as well as recordings of all the panels and keynotes below.
See you next year!
09:30 – 10:00 | Opening Keynotes and Welcome Remarks
09:30 – 09:40 | Video Address |

Carme Artigas

, Spanish Secretary of State for Digitization and Artificial Intelligence

09:40 – 09:50 | Opening keynote speech | Pearse O'Donohue

,

Director

, 

Future Networks,

DG CONNECT, European Commission

09:50 – 10:00 | Welcome remarks from CISPE | Cindy Chabal, Corporate Communications Manager, Outscale
10:00 – 11:00 | Can Europe Compete in the Cloud?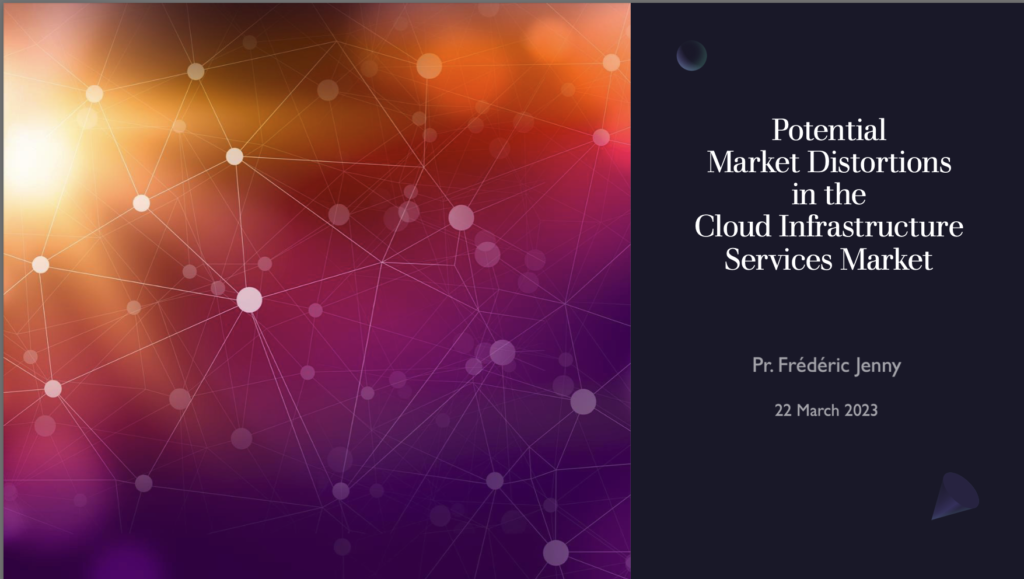 Is software licensing harming competition in the cloud?
Professor Frederic Jenny, ESSEC Paris Business School
Raquel G. Aparicio,

Spokesperson of the Nubes Initiative

Lorenzo Principali,

Director Digital Department, I-COM
Moderator: Ben Maynard, Director Communications, CISPE
11:00 – 12:30 | The Journey to the Cloud and What Success Looks Like for the Europe Data Economy?
Press release: CISPE Launches Data Portability Initiative to deliver over 300 Portable Cloud Services this Year
Speakers:
Pierre Chastanet, Head of Unit Cloud & Software, DG CNECT
Francesco Bonfiglio, CEO, GAIA-X
Ralf Resch, President, Euritas
Danielle Jacobs, CEO, Beltug, Belgian Association of CIOs and Digital Technology Leaders
Ayse Yavuz, Partner, Ernst & Young CertifyPoint
Moderator: Francisco Mingorance, Secretary General, CISPE
13:30 – 14:40 | Energy Efficiency and Sustainability of our Digital Infrastructures
13:40 – 14:40 | Panel discussion
Speakers:
Robert Nuij, Deputy Head of Unit Energy Efficiency, European Commission
Anna Klaft, Chairwoman of the German Datacenter Association
Michael Winterson, Managing Director, Equinix, and EUDCA Chairman
Conor Molloy, Senior Product Manager, Bureau Veritas
Fabrizio Garrone, Solution Director, Aruba Enterprise
Moderator: 
Dave Keating
, Journalist
15:00 – 16:00 | CISPE's Women in Cloud and Digital Skills Initiative
Alexandra Paul, DG CNECT, Unit Cloud and Software, Lead Economist
Jacqueline van de Werken, General Counsel, Leaseweb and CISPE Vice-President
Ibrahim Ouassari, Founder and CEO, MolenGeek
Moderator:
Jennifer Brant
, Director Diversity, CISPE